Genuine OEM Hiblow Parts
BUYER BEWARE OF COUNTERFEIT PARTS!
Septic Solutions is an authorized Hiblow distributor and all Hiblow repair parts sold by Septic Solutions are genuine parts directly from the Hiblow factory. Buyer Beware of counterfeit parts being sold on other online marketplaces.
There are several sellers on other online marketplaces including eBay and Amazon that are selling diaphragm repair kits for Hiblow air pumps at prices that seem too good to be true. The prices are too good to be true because these parts are not genuine Hiblow repair kits, but Chinese counterfeit parts that are sub par in quality and in most cases will not last longer than a few weeks.
HOW TO TELL GENUINE PARTS FROM COUNTERFEITS
All of the genuine Hiblow diaphragm kits come stamped with the Hiblow logo on the center ring of the diaphragm and also on the back of the head that covers the diaphragm. See photos below showing the genuine OEM parts with the Hiblow logo cast into the part.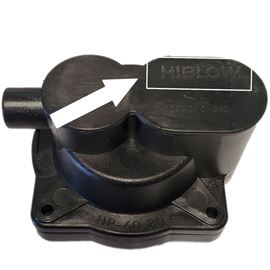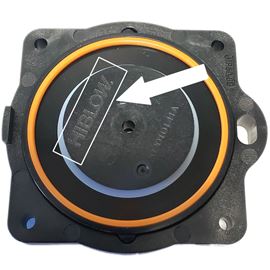 The first red flag to know parts are counterfeit is by an extremely low price. These counterfeit kits are almost exclusively found on Amazon and eBay marketplace websites and are advertised for well below the normal market price of the genuine Hiblow repair parts.
Trust Septic Solutions as your provider to guarantee you are getting genuine OEM Hiblow parts. 
You can find more information about counterfeit parts on Hiblow USA's website at the following link:
https://www.hiblow-usa.com/2020/02/07/counterfeit-hiblow-hp-60-80-repair-kits/
Please feel free to contact us with any questions. As always safe & happy shopping. 
- Septic Solutions Team